You Are Here - North Hollywood

Completed: February 2002
Description: 10' high x 160' acrylic painting on concrete underpass
Located: North wall of the Oxnard underpass at the 170 freeway, North Hollywood, CA.
Funding: Commissioned by the Universal City Rotary with a grant from LA Public Works Neighborhood Matching Fund Grant in conjunction with North Hollywood Rotary and the Laurel Hall School.
Details Susan Krieg designed the mural using symbolic imagery to depict the variety of places and animal life on the planet. Susan was assisted by students from Laurel Hall Middle School. The other side of the underpass was also painted by Susan Krieg and Laurel Hall Middle School in April 2001 titled 'Journey of Life'.
Additional Photos: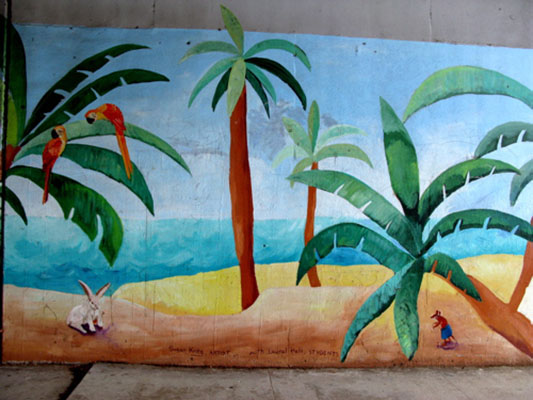 Return to top of page