Boots with Attitude - North Hollywood, CA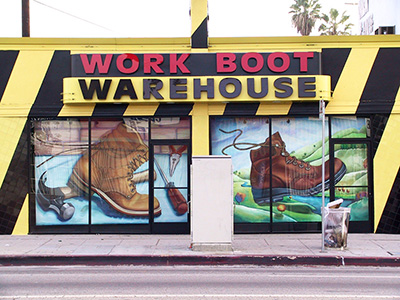 Completed: July 2004
Description: Two panels each 8' high by 12' wide acrylic on canvas.
Located: Work Boot Warehouse, 5760 Lankershim Blvd, North Hollywood, CA.
Funding: This is a Los Angeles Facade Improvement Project commissioned by the LA Community Redevelopment Agency.
Details: Susan Krieg was asked to design a window treatment that would reflect the two types of boots, recreation and work boots, that are sold at the Work Boot Warehouse.
Additional Photos: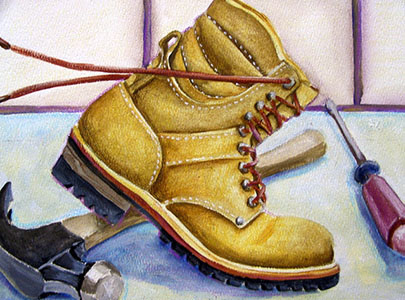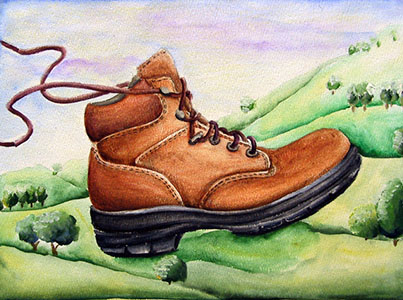 Watercolor sketches of boots completed for approval.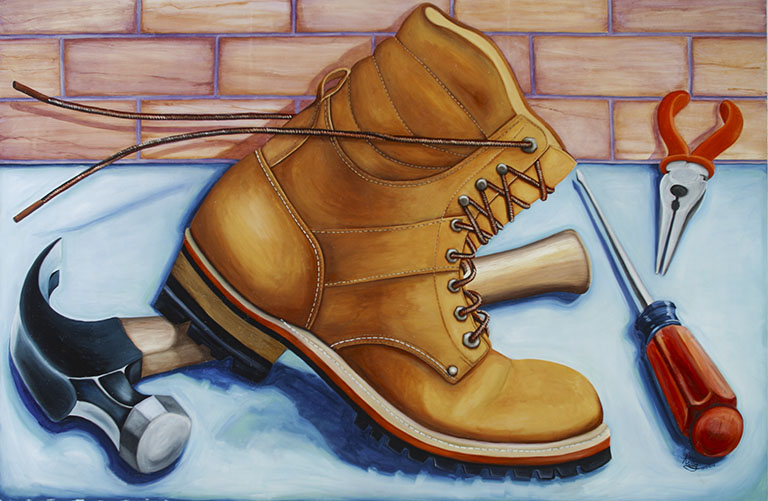 Comleted 12'x8' painting of boot 1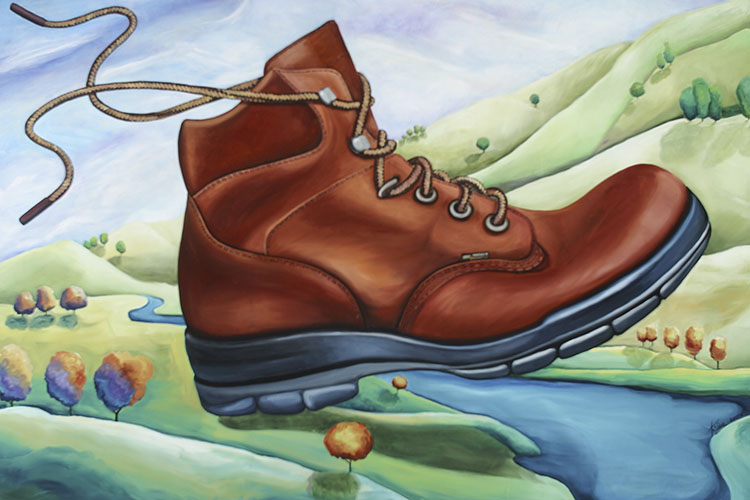 Comleted 12'x8' painting of boot 2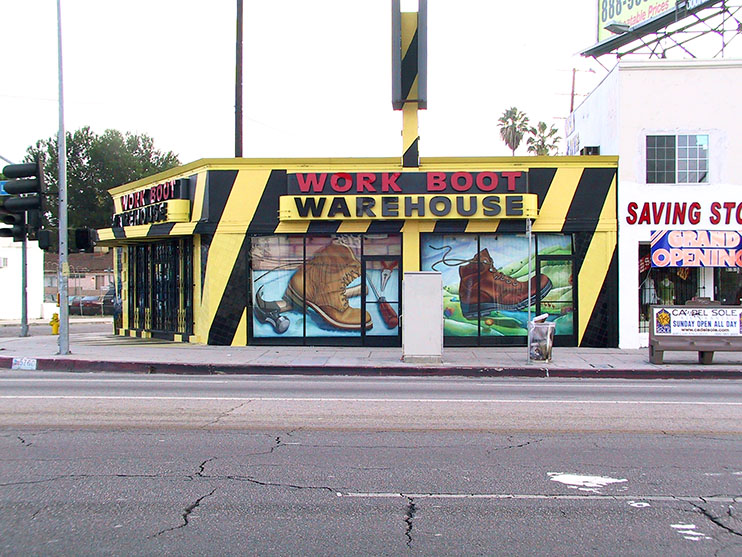 Paintings installed
Return to top of page