Welcome to NoHo - North Hollywood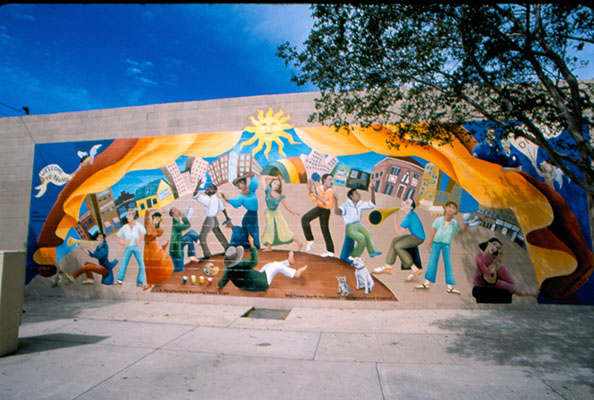 Completed: February 2003
Description: 15' high by 50' wide acrylic on concrete block.
Located: A gateway to the NoHo Arts District at Magnolia and Cahuenga in North Hollywood.
Funding: Initiated by members of the neighborhood, funded with a Los Angeles Neighborhood Matching Grant.
Details: Many landmark buildings of NoHo are depicted as well as the theatres, arts and shopping features. Susan Krieg designed the mural and oversaw the painting of it by a variety of community groups, including government officials, school children, dedicated neighbors and an occasional passerby. The two valued police officers in this neighborhood asked to be included in the mural. They are located closer to the top of the building on the right side.
Additional Photos: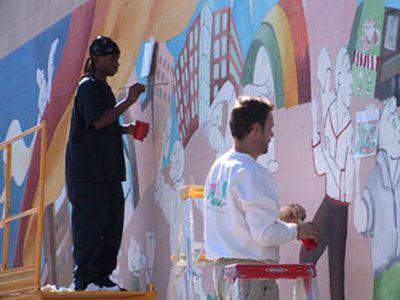 Community members painting.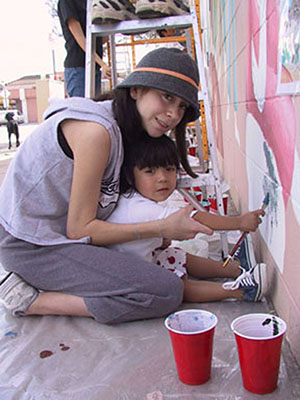 Original watercolor sketch by Susan Krieg.
Return to top of page