Village of Hope - North Hollywood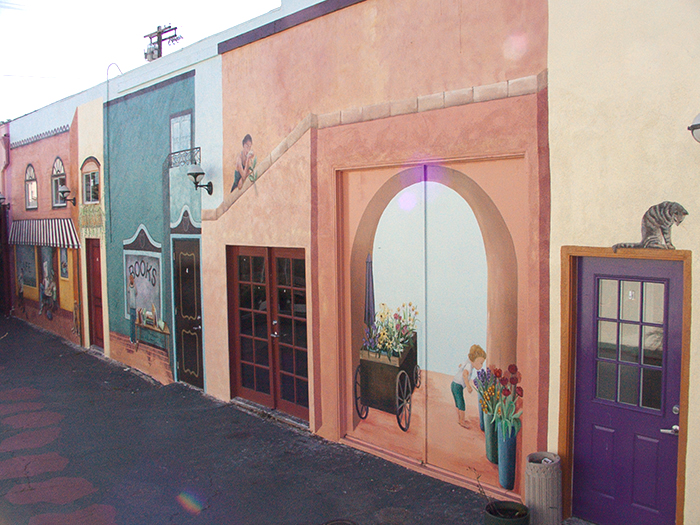 Completed: June 2002
Description: 17' high by 150' wide acrylic on stucco.
Located: Theatre of Hope on Lankershim Blvd in the North Hollywood Arts District.
Funding: Commissioned by the Theatre of Hope, funded by LA Public Works Neighborhood Grant.
Details: The mural depicts a happy rambling street scene. The doors are real, the rest of the architecture is painted. The theatre director's dog was included in the mural. Designed and painted by Susan Krieg.
Additional Photos: