Electric Whimsy - North Hollywood, CA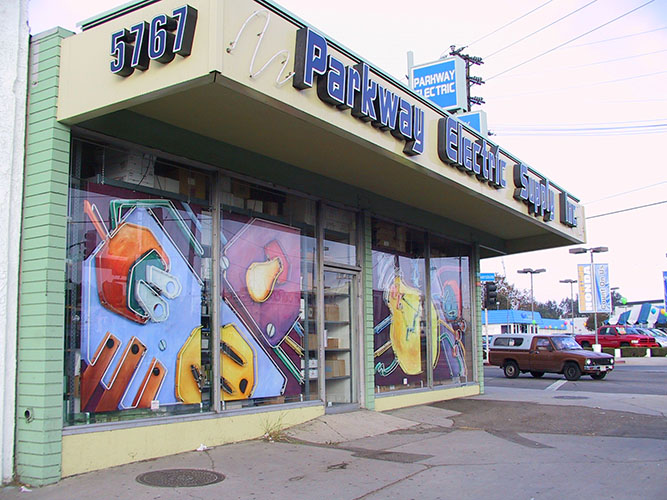 Completed: September 2003
Description: Four 8' high x 6'' wide oil painting on sheet metal panels outlined in neon, plus a 90' acrylic design element on tile and a 4' by 2.5' acrylic painting on brick.
Located: Parkway Electric, one of the gateway locations to the NoHo Art District on Lankershim Blvd., North Hollywood, CA
Funding: A Facade Improvement project funded by the Los Angeles Community Redevelopment Agency
Details: The four metal panels fit inside the front windows of Parkway Electric, painted in oil with brightly colored electrical elements and outlined in various colored neon. A design element of two entangled electrical cords run the 90' length of the building's side, culminating in a trompe l'oeil electrical outlet in the rear alleyway of the building.
Additional Photos: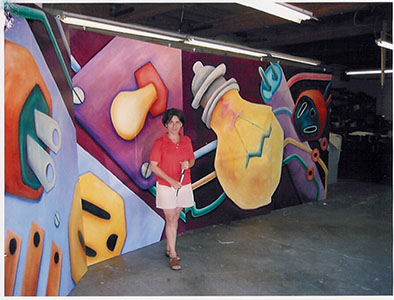 Susan Krieg stands in front of the four 8' high panels prior to neon attachment.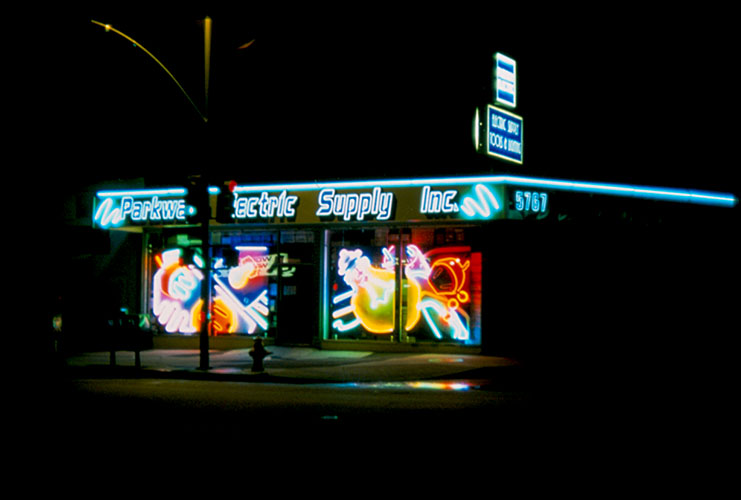 At night the neon over the painting is "electrifying".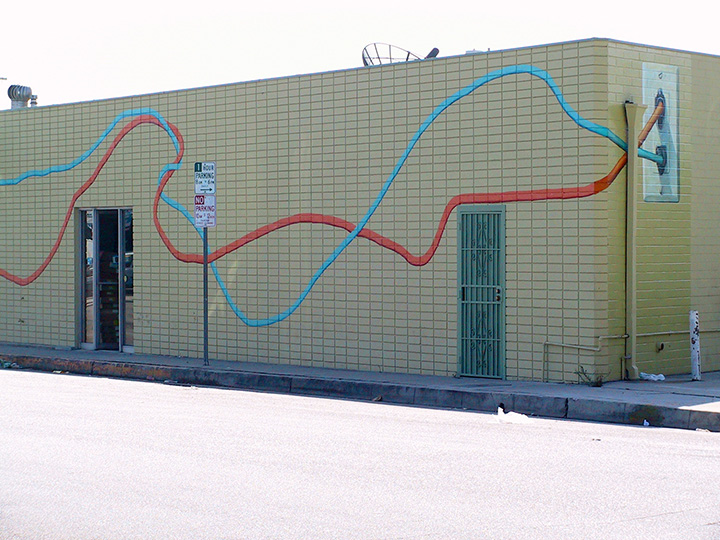 The 90' design element on the side of the building culminates in an electrical outlet on the back of the building.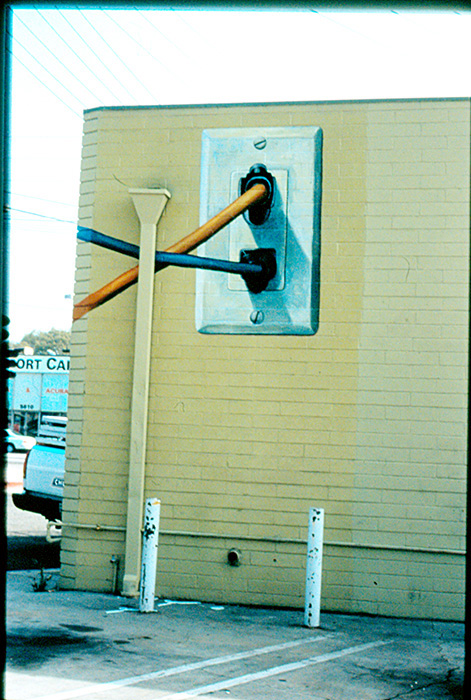 Painted outlet on the back of the building in the alley.
Return to top of page