Through the Storybook - North Hollywood, CA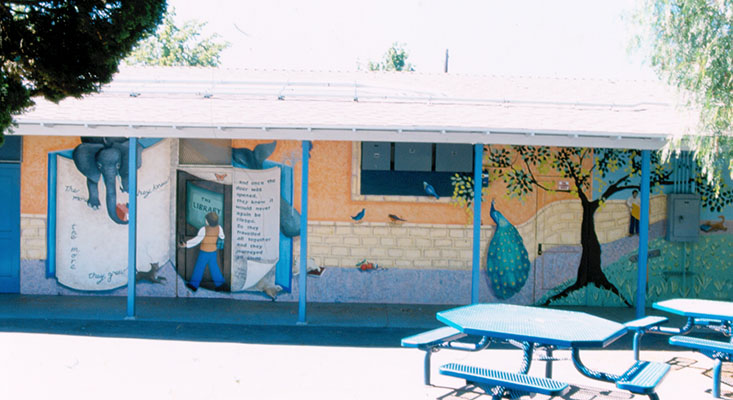 Completed: November 2001
Description: 11' high by 60' wide acrylic on stucco.
Located: Painted on the library's exterior wall at Monlux Elementary School in North Hollywood, CA
Funding: a Los Angeles Neighborhood Matching Grant
Details: The school wanted a timeless feel to the mural. Susan Krieg designed a trompe l'oiel effect of a child painted on the actual library door, walking into a book, with animals coming out of the pages. One hundred and fifty 5th grade students assisted Susan in its painting.
Additional Photos: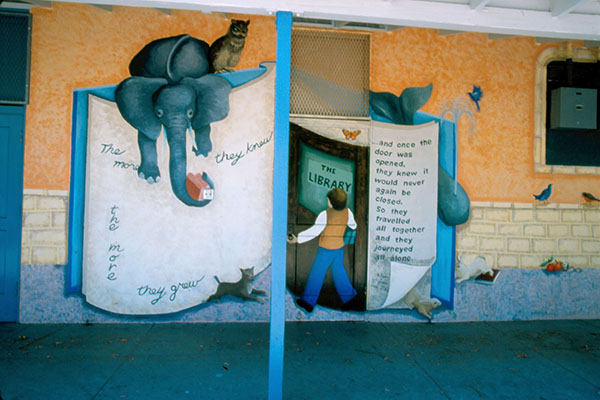 Return to top of page