Lonny Chapman Tribute Mural - North Hollywood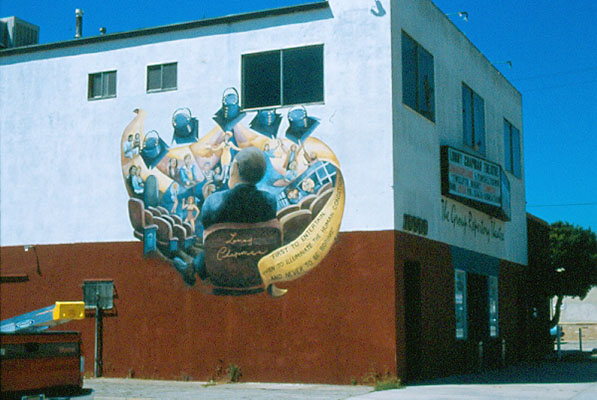 Completed: March 2000
Description: 20' diameter vignette, acrylic on stucco.
Located: Group Rerpertory Theatre, Burbank Blvd., North Hollywood
Funding: Los Angeles Community Redevelopment Agency.
Details: The 20' vignette depicts Lonny Chapman, Artistic Director, directing scenes from several plays, and pays tribute to his many contributions to theatre and the neighborhood.
This was Susan Krieg's first mural project. "I had been painting fairly large paintings in New York and I had worked for a painting contractor for many years prior to my art career, so I felt fairly comfortable accepting this project."
Additional Photos: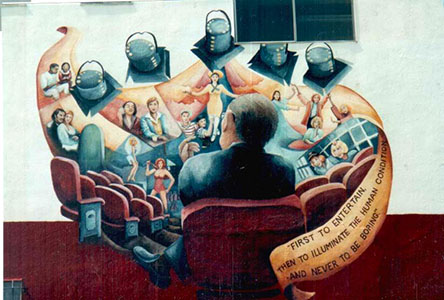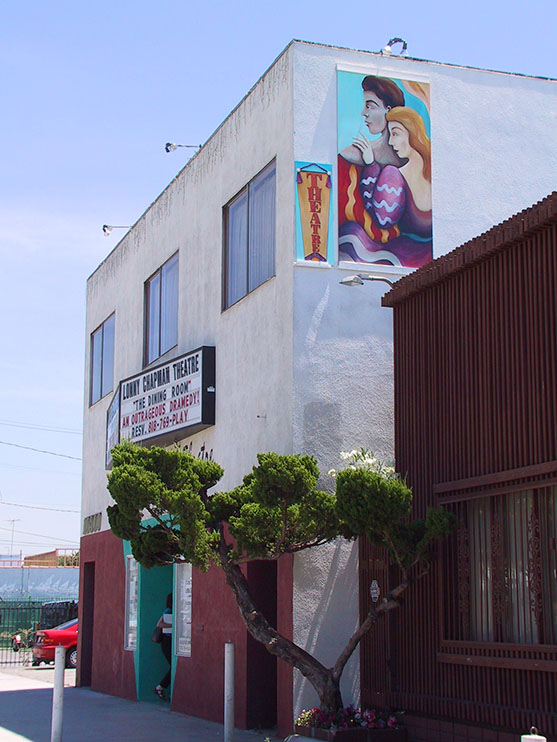 Additional 4' x 8' sign on other side of theatre.
Return to top of page