El Dorado Nutrition Mural - Sylmar, CA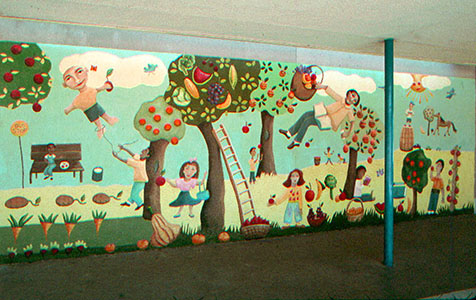 Completed: April 2003
Description: 12' high by 24' wide acrylic on stucco.
Located: El Dorado Elementary School, Sylmar, CA
Funding: A California LAUSD Nutrition Grant
Details: Twenty-six student drawings on the subject of nutrition were used by Susan Krieg in her design, integrating them into a fanciful garden setting.
Additional Photos: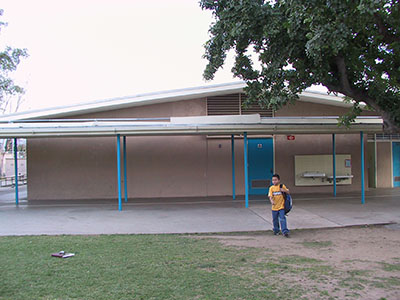 The exterior cafeteria wall before it was painted.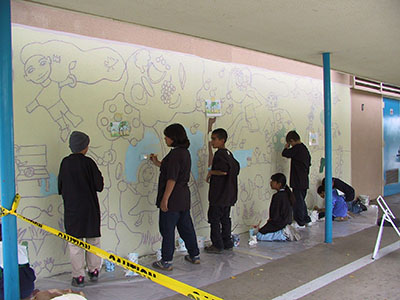 Elementary school students working on the mural.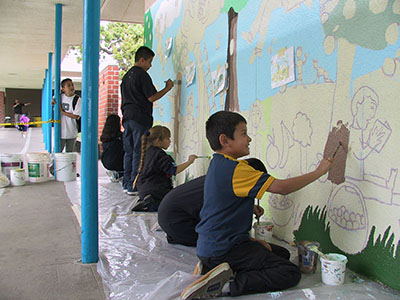 Return to top of page