Cornucopia of Cultural Diversity - Reseda, CA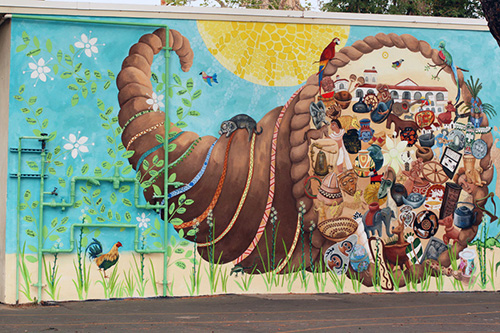 Completed: April 2008
Description: 12' high by 24' wide acrylic on stucco.
Located: Reseda Elementary School, Reseda, CA.
Funding: Commissioned by Valley Cultural Center, Woodland Hills, CA with a grant from City of Los Angeles Pulbic Works Beautification Fund.
Details: The 5th grade teachers at Reseda Elementary School held classroom discussions on heritage and cultural diversity. Students were asked to bring in one image or object from their own heritage and one item from another culture. Susan Krieg designed the cornucopia holding these images. Ninety 5th grade students participated in the painting of the mural.
Additional Photos: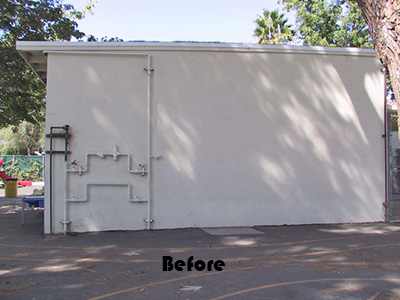 The blank canvas of the wall before painting.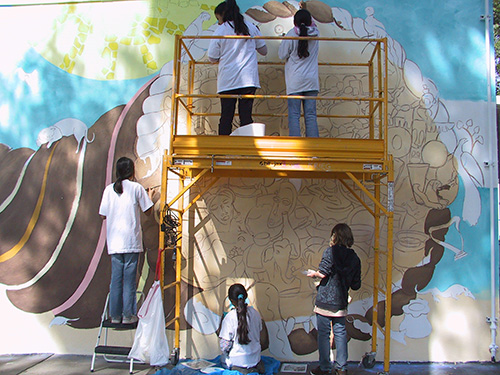 Fifth graders at work.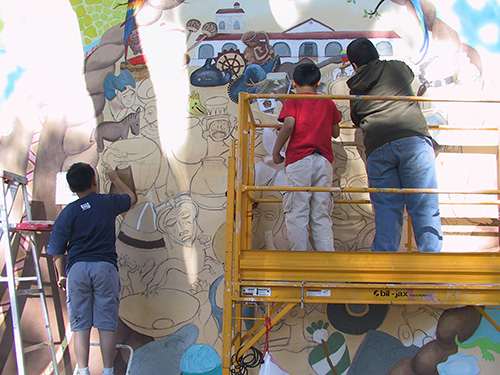 Return to top of page