Cactus Mural - Los Angeles, CA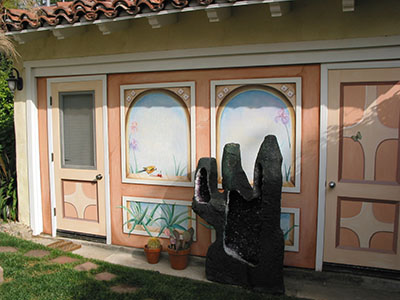 Completed: July 2003
Description: 7' high by 16' wide acrylic on stucco.
Located: Private residence, Los Angeles, CA.
Funding: Private Contract
Details: This California Mission style mural was designed and painted by Susan Krieg as a backdrop to an incredible geode in the shape of a cactus.
Additional Photos: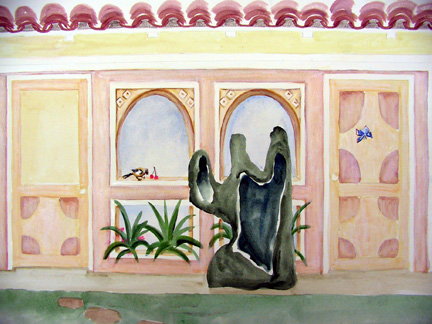 Watercolor mock-up painting created for approval.
Return to top of page