Bob Barker Tribute at CBS - Los Angeles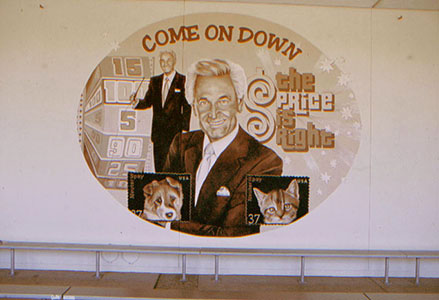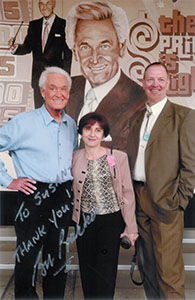 Completed: June 2003
Description: 12' high by 16' wide acrylic on stucco.
Located: Audience holding area at CBS on Beverly Boulevard, Los Angeles, CA.
Funding: Private Contract with CBS
Details: Susan Krieg was asked to design a montage of Bob Barker imagery to be painted on the audience holding area. It was a surprise for Mr. Barker in tribute to his 32nd year on the Price Is Right. In order to keep it a secret, a wall was built around the area during its painting. After a taping of one of the shows, Mr. Barker and the audience were brought to the area and the mural was unveiled.
Additional Photos: