Trompe l'oeil Kitchen Door- Los Angeles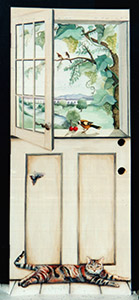 Completed: 1999
Description: Regular size interior wooden door.
Located: Private home, Los Angeles, CA.
Funding: Private Contract commissioned by Al Arts.
Details: This was a plain flat interior door facing the client's kitchen. Susan Krieg painted the white tiles to line up with the existing white tiles and the handle to match the "real" handle (not included in this photo). All the details are painted in trompe l'oeil fashion, which means to "fool the eye". The client indicated that they placed a real kitty water dish next to the door to add to the effect.
Additional Photos: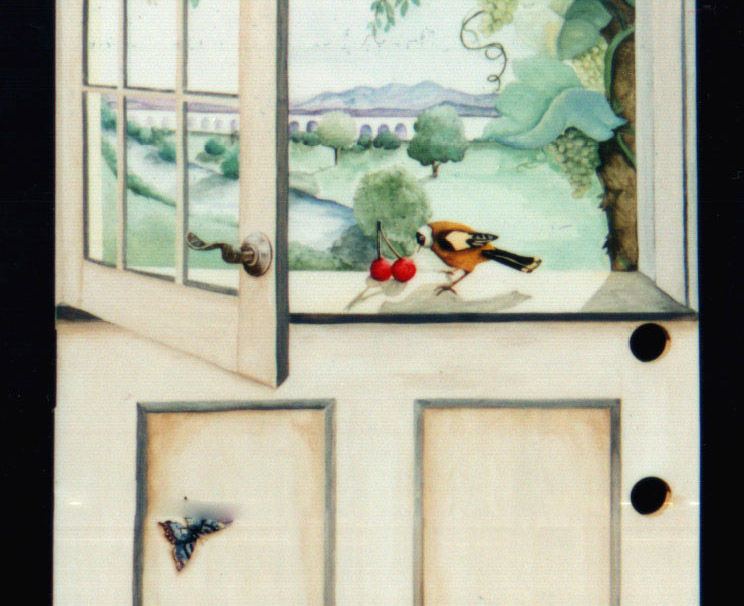 Detail of bird and butterfly painted on door prior to installation.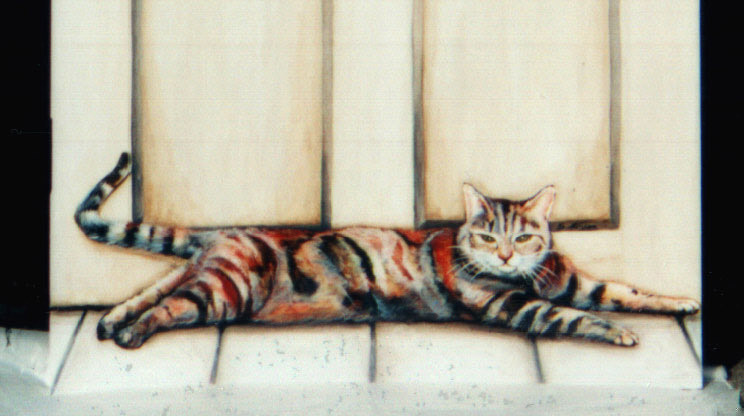 Detail of cat painted at bottom of door prior to installation.
Return to top of page