Bears by the Lake- South Lake Tahoe, CA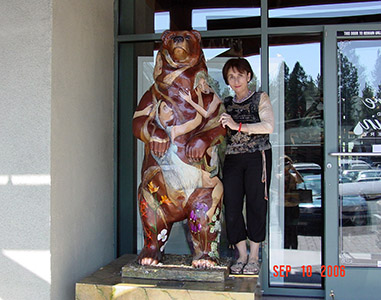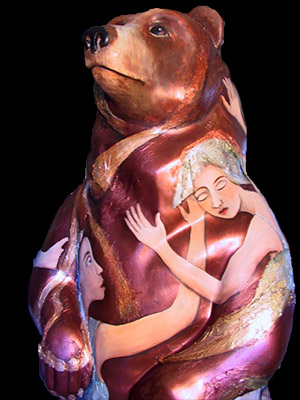 Completed: May, 2006
Description: 6' fiberglass bear
Located: Privately acquisitioned via auction at Harveys Casino Lake Tahoe.
Funding: Sponsored by Fire and Rain Gallery, South Lake Tahoe.
Details: During a one year stay at South Lake Tahoe, Susan was one of fifty artists to paint a bear for the largest public art project to hit Tahoe. Susan Krieg chose a theme based on a previous painting created for the gallery owner, titled "The Bridesmaid's Bear". It included typical Krieg figures, and flora indeginous to the Lake Tahoe region.
Additional Photos: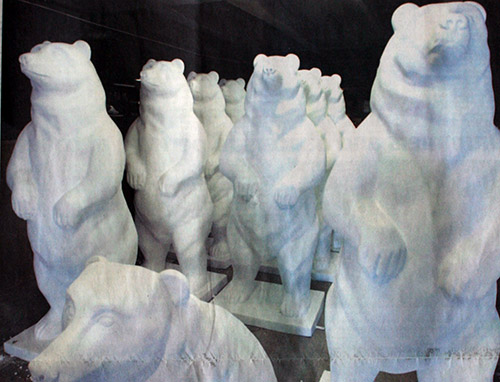 The bare bear canvas!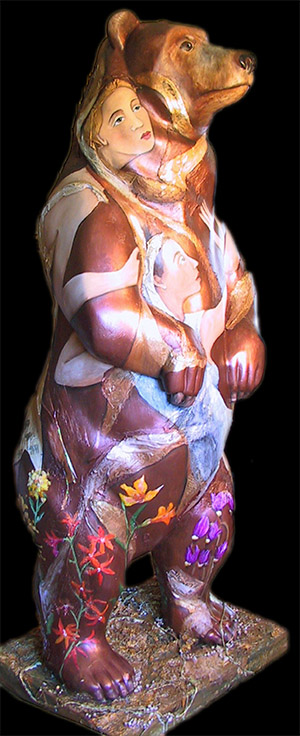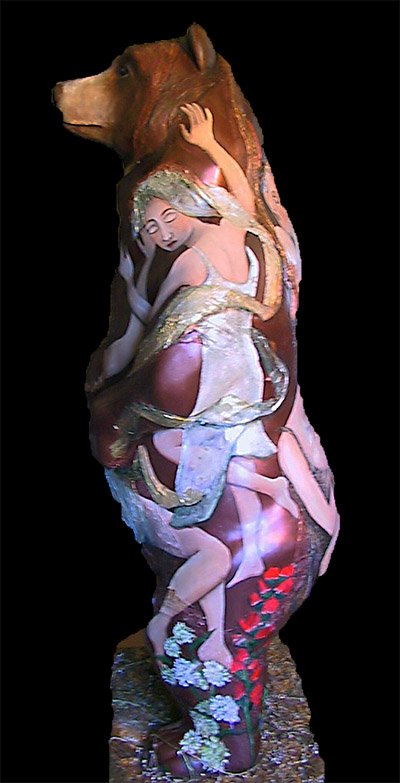 Right and left sides of bear after being decorated.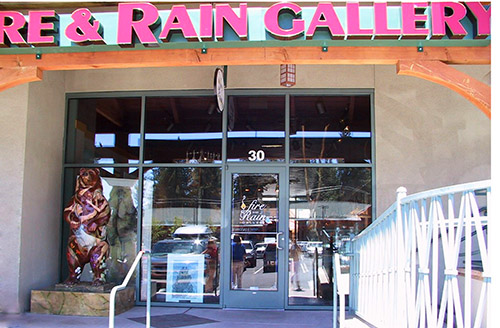 Back side of bear and Fire and Rain Gallery where it was displayed prior to auction.
Return to top of page